Updated January 18, 2018 referencing the online calendar.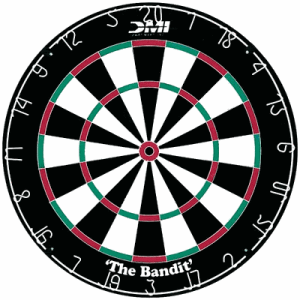 The Wednesday and Sunday afternoon darts program is in Carnarvon House.
Play starts in early October and continues to mid-April the following year. See Social Events calendar for dates and times.
We have 11 dart boards, so we can accommodate everyone who would like to play.
Play starts at 1:00 p.m. The bar opens at about 2:00 p.m.
Players are welcome to play as long as they would like, but usually everyone is ready to go home at about 3:30 p.m.
Come and give it a try. No experience necessary! Some players are better than others, but most of us are duffers – except on Valentine's Day! 🙂
For more information, call Al Neumair, 250-592-2857.
Ladies Dart Night
In 2017-18, the dates for Ladies Dart Night special events (includes dinner) are: October 20, November 17, December 15, January 19, February 16, March 16 and April 20. See poster. For more information contact Shelley Sidel 250-598-7810.