Canada Invited to Send Third Female Athlete to 2016 World Juniors
Ottawa, Ontario | January 28, 2016
World Bowls has invited Canada to send an additional female athlete to the 2016 World Junior Championships in Queensland, Australia this April. After confirming that not every nation was able to send a female athlete, World Bowls reached out to Canada to invite a third entry to play in the women's singles and to partner in the mixed pairs event with one of the already confirmed male competitors from a nation with only a single entry.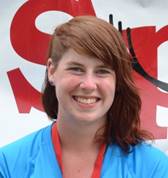 As the second ranked female athlete from the initial selection process completed in December 2015, Bowls Canada has tapped Victoria, BC native Jaymee Sidel for the opportunity. "I could not be more excited to represent Canada." said Sidel. "After the 2014 Tiger Bowls and China Open, it has been my greatest wish to wear my team Canada jersey again at an international competition." This is Sidel's last year of eligibility for the prestigious World Junior event and she is determined to give it her all. "I will be stepping up my training by focusing my efforts on my bowling tactics and improving my overall athleticism."
Sidel will be joining fellow Canadians Cameron Lefresne (Enfield, NS), Pricilla Westlake (Delta, BC), Grant Wilkie (Saskatoon, SK), and Stirling Wood (Midland, ON) to represent Canada at the 2016 World Junior Championships.