Oak Bay's Lawn Bowling Club is in Carnarvon Park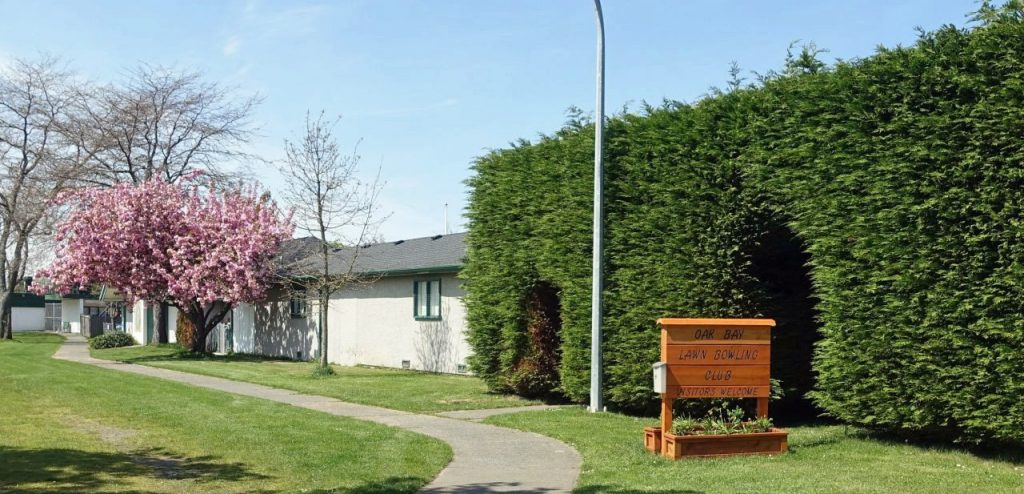 Updated 2018-05-03 with a new header photo.
We are located in the north-east corner of Carnarvon Park in Oak Bay, behind a tall hedge.
Members of the public are very welcome to come in and watch when a game is in progress.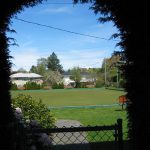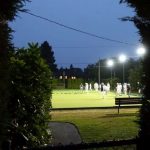 The street address is:
Oak Bay Lawn Bowling Club
2190 Harlow Drive
Victoria, BC V8R 3J1
Canada
Phone: 250-592-1823
Email: bowlsoakbay@gmail.com
There is a small parking lot for a dozen cars at the end of Harlow Drive, close to the club entrance. Parking can be on nearby streets, but members and visitors should preferably use the larger parking lot that runs down the west side of the park.
Bicycles can be left in a rack inside the club grounds.
Nearest bus stop is Cadboro Bay & Harlow on BC Transit Route 11.