Frequently Asked Questions
Updated March 29, 2018 with a link to a video on how bowls are made and changing the YouTube video.
Q. What is the object of the game?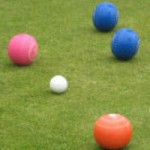 A. To roll four bowls in an attempt to get nearest to a small white ball called the "jack." You can find a complete description of the game here, but better still, come and try it out at our club to appreciate the fun in the game!
Q. How much does it cost?
A. Seventy cents a day! In 2019-20, the fee for a full year of unlimited lawn bowling and winter activities is $250 per adult. If you are under 25, the fee is $90. For juniors (8 – 18), it is $35.
Q. Will I have to make a commitment to play?
A. No. You may bowl every day if you wish, or irregularly if that suits you better. Teams are drawn randomly from players who show up for the Daily Draws. You can even organize your own game with a few other members at any time.
Q. Can I try it without obligation?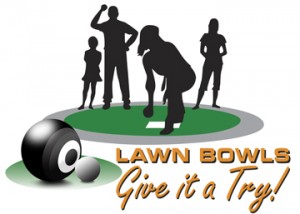 A. Yes. Call us or send us an e-mail so we can arrange a short explanation of the game and quickly get you rolling a few bowls. You can also try the game without any appointment if you come to our Friday Visitors Night one summer evening.
Q. How long does a game take?
A. About two hours maximum, but games can be much shorter depending on players' preferences or tournament rules.
Q. What is the length of the season?
A. We bowl year-round. Outdoor bowling season starts in late April and ends in September. Indoor bowling takes over from October to March. Your membership includes our popular Winter Activities such as bridge, canasta, cribbage, darts, scrabble, table tennis, and indoor short-mat bowling. There is an organized activity of some kind almost every day of the year.
Q. Do I have to wear white clothing?
A. No. Casual, comfortable clothing is allowed during daily and evening games. However, whites or club shirts are to be worn in club tournaments.
Q. What is the age range of members?
A. Our club has members from the age of 14 to 100! Juniors can begin at the age of 8.
Q. Can all ages play in the same game at the same time?
A. Yes. There are also separate ladies' and men's sessions.
Q. Do I have to buy special gear?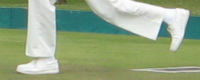 A. No. All you need is a pair of flat-soled shoes. The club supplies bowls to first-year members.
Q. What are bowls made of?
A. Melamine, a very hard plastic. Here is a video clip showing how it's done.
Q. What type of people are lawn bowlers?
A. Warm and friendly! They can be new residents, retirees, teenagers, couples or families from all walks of life who are interested in social activities and meeting people. Our members understand good sportsmanship and place strong emphasis on promoting a welcoming and friendly atmosphere.
Watch this short YouTube video from Bowls Canada to see why people of all ages and abilities are drawn to lawn bowling clubs like ours, where you can play the "sport for life."
Q. Why do you play this elegant, ritualistic, social, competitive, challenging game?
A. As Walt Disney once said:

". . . there is a certain camaraderie among lawn bowlers not found in any other sport. It is excellent exercise, does not take a whole day of time, and good sportsmanship is always present. Millions of Americans, not just a few thousand, should be on the green, for once a person becomes a member of a club and gets on the green, he will find that his future will be filled with untold pleasures . . . and many added years."
Fortunately, it is no great problem for you to follow Walt's exhortation and "become a member of a club." You'll find your future "untold pleasures" in the corner of Carnarvon Park in Oak Bay. Come see for yourself and try your hand at the game at our Friday Visitors Night. If you came by almost any day of the year around 2:00 p.m. you would find members either playing on the green or engaged in some game indoors. Just ask any one of them how you can become a member. If you can spare fifty-eight cents a day, you're in!