Updated September 9, 2016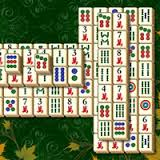 Mah-jong is played Tuesday afternoons in Carnarvon House.
Play begins at 1.00 p.m., and is usually over by about 3.15 p.m.   To start with, we play a very simple version which is very easy to learn.  However, those familiar with mah-jong can soon move on to more complicated games.
Fall Start date October 4 – December 13, 2016.  Winter/Spring – January 3 to Mid-April 2016.
Jan Cline is the co-ordinator and can be reached at 250-592-3572.  If Jan is unavailable, please contact Lorraine Neumair 250-592-2857.